08/12/2020 - 08/26/2020
6:30 pm - 9:00 pm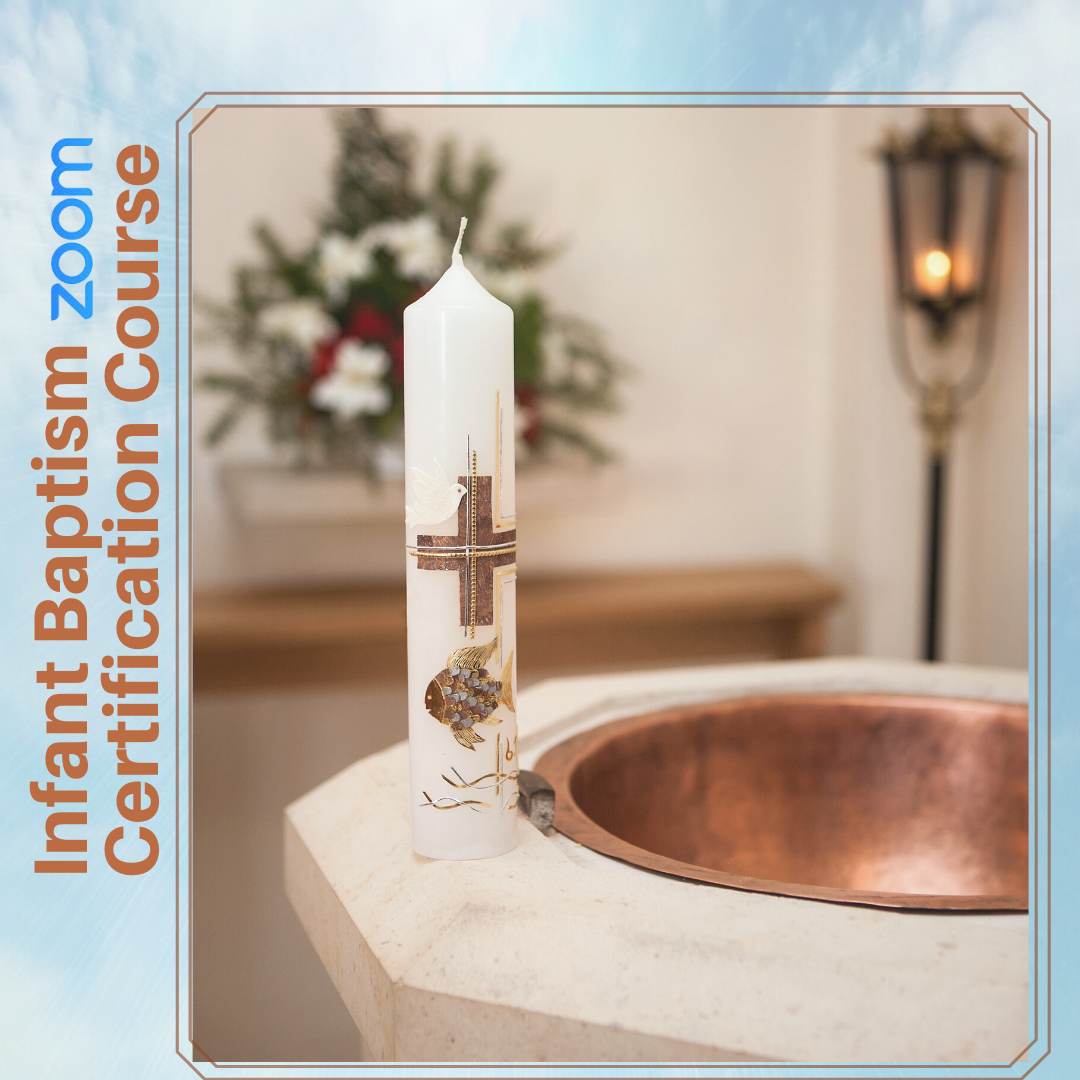 Infant Baptism Team Formation
This workshop is designed to assist teams who are preparing parents for Baptism of their infants.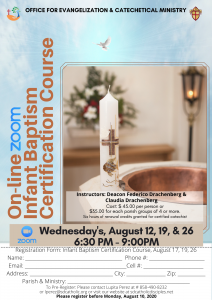 To view or download flyer please click here →Infant Baptism Certification Course Flyer
Topic's Include:
Sacramental Development
Why Baptism?

Theology of Baptism

Brief History

Parents as Primary Educators 
Rituals-Rite-Roles
Signs and symbols

Walking through the Rite

Role of Pastor/Celebrant

Role of Parent/Godparent and Parish Community
Practical Applications
Baptismal models

Resources 

Parish model teams
Instructors: Deacon Federico Drachenberg & Claudia Drachenberg
Cost: $45.00 per person (includes material and certificate) or $ 35.00 for each parish groups of 4 or more.
Renewal Credit: 7 clock hours
Please complete form below for registration and payment: