04/22/2021
6:30 pm - 7:30 pm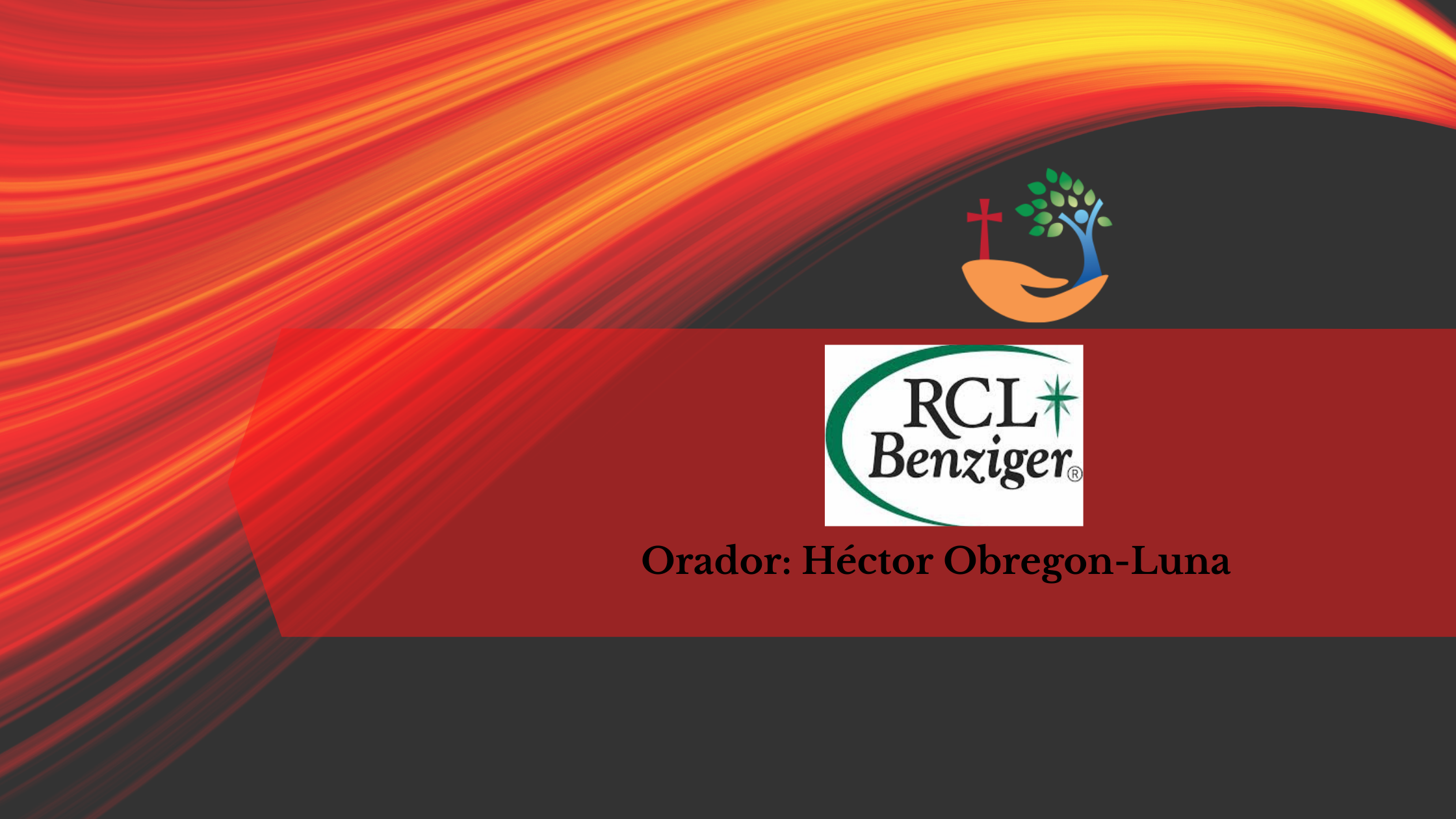 Ideas Prácticas para Involucrar a Estudiantes y Familias
No hay ningún costo para esta serie virtual.
 Orador: Hector Obregon-Luna
Héctor Obregón-Luna, es originario de Perú. Desde su juventud se ha comprometido a ayudar a los demás, por lo que habiendo obtenido su Licenciatura en Filosofía y Psicología en Perú, se ofreció como voluntario como misionero de bienestar en Chile, Irlanda y Pakistán compartiendo su fe y ayudando a familias, niños y jóvenes a desarrollar sus habilidades de liderazgo para establecer una vida sana y productiva.
Desde 2001, se ha establecido en Chicago, donde obtuvo una Maestría en Divinidad con Concentración en Estudios Interculturales de la Unión Teológica Católica (CTU), una Maestría en Artes con concentración en Consejería de Rehabilitación y actualmente se encuentra trabajando en su Universidad Ecuménica. Doctorado en Ministerio (EDMin) en CTU. Dirige los Programas de Educación Religiosa y Ministerio Juvenil de la Arquidiócesis de Chicago y es profesor adjunto de la Universidad Saint Mary of the Lake. También es consultor nacional bilingüe de la editorial RCL BENZIGER. En Latino Resource Institute of Illinois, es el Director del centro de Defensoría de la Familia, Consejero de IPDAV y Consejero de Familia Bilingüe.
Es un educador, entrenador y consultor profesional durante más de quince años en el área de Chicago. Ha diseñado, desarrollado, implementado y dirigido conferencias, talleres y programas psicoeducativos para familias y jóvenes utilizando enfoques contemporáneos para responder a las necesidades de las personas y comunidades.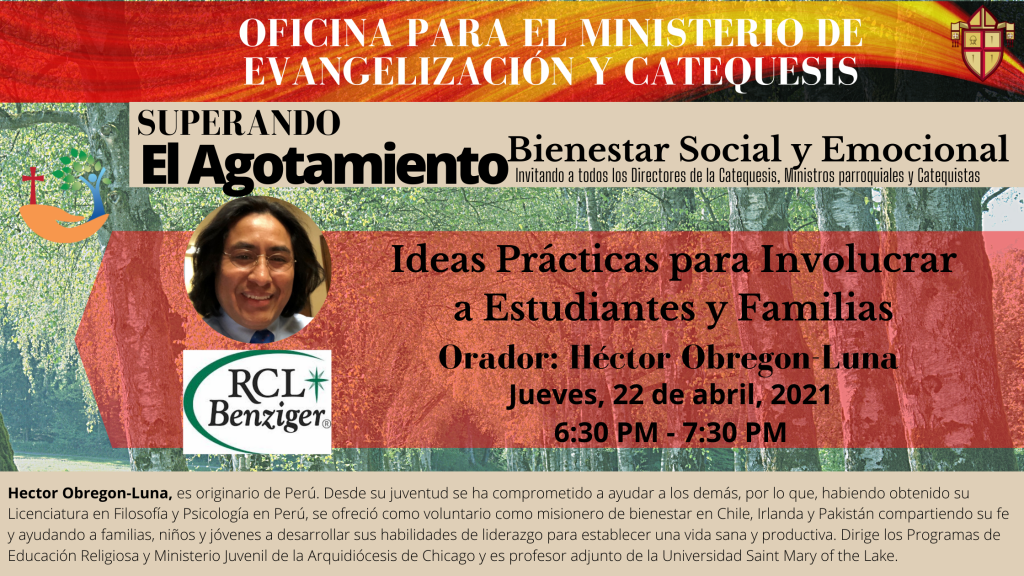 Se proporcionará un enlace de Zoom (por correo electrónico), al registrarse.