08/18/2020 - 08/20/2020
1:00 pm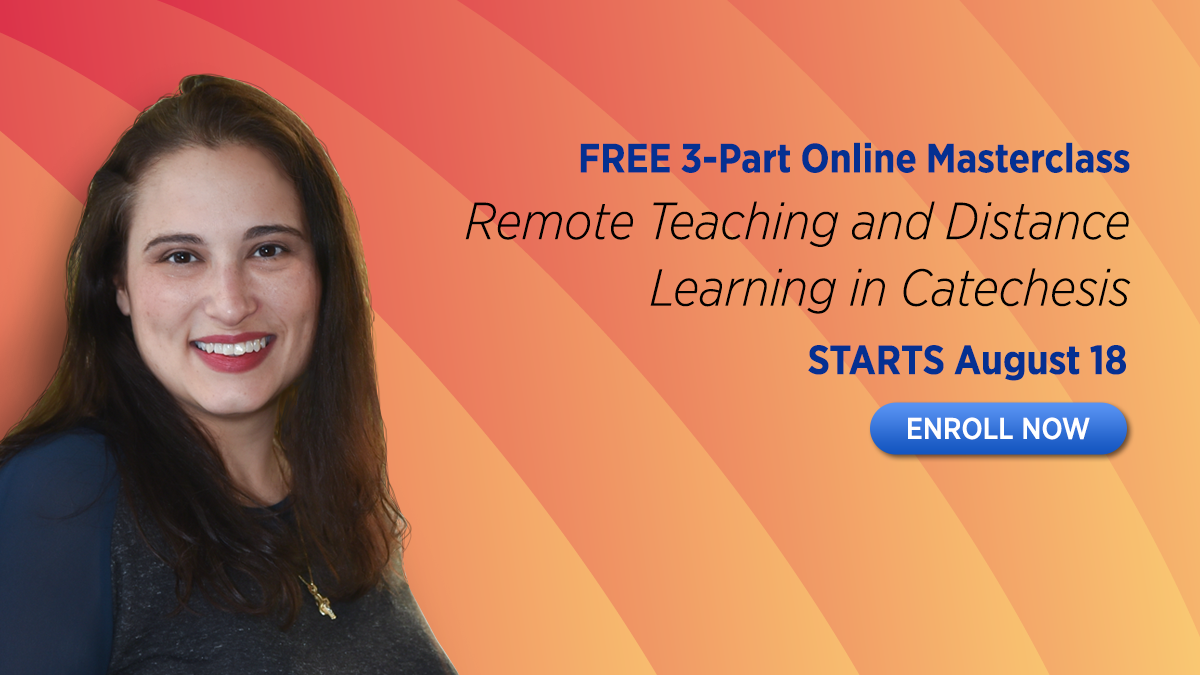 Sadlier is providing a Masterclass series on Remote Teaching and Distance Learning.
REGISTER NOW!
↑ Click on image to register ↑
3-Part Masterclass Hosted by Andrea Chavez-Kopp
Join us for a FREE, 3-part Masterclass with Digital Transformation Specialist Andrea Chavez-Kopp. She will share strategies and tools to make virtual catechesis an opportunity to reimagine your religious education programs and support more families.
HERE'S WHAT YOU'LL LEARN:
CLASS 1—Getting Started with Remote Catechesis
Tuesday, August 18 at 4 p.m. EDT
Make and assess your plan for shifting to a remote teaching and learning model, review best practices, and consider big-picture decisions that should be made early on.
CLASS 2—Videoconferencing Best Practices
Wednesday, August 19 at 4 p.m. EDT
Review best practices for using live meetings, including safety, privacy, equity, and access considerations, and find resources for onboarding catechists, parents, and clergy.
CLASS 3—Blended Learning Models for Catechesis
Thursday, August 20 at 4 p.m. EDT
Transform traditional lessons and programs with a blended learning approach to catechesis.
There are two ways you can attend the Masterclass:
Attend the classes LIVE via Zoom (where you can ask questions during the class and connect with other catechists)
Access the recorded Masterclass videos, reflection questions, and featured resources the day after each LIVE broadcast