01/27/2021 - 01/28/2021
10:00 am - 12:00 pm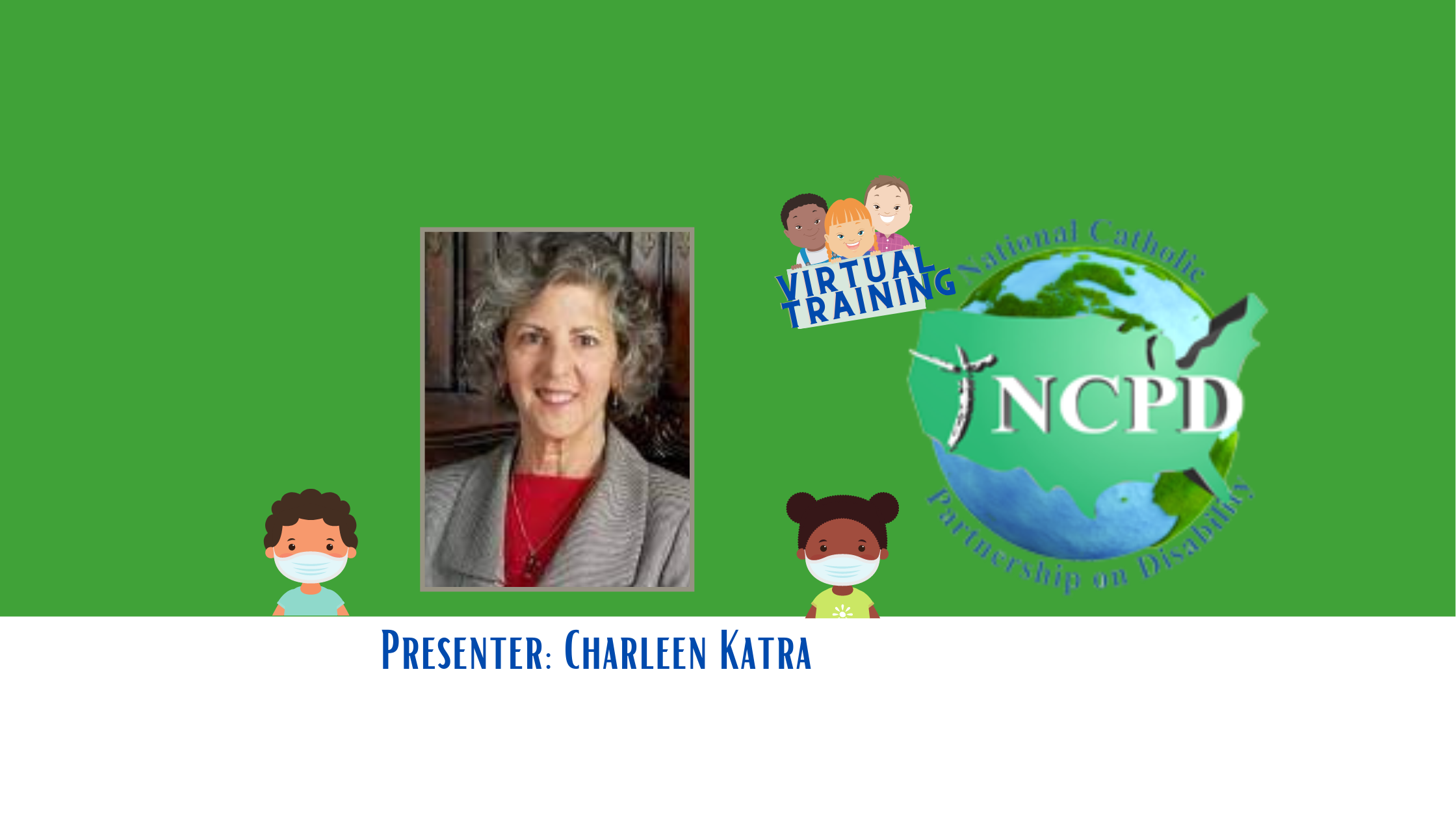 Diocese of San Diego welcomes the National Catholic Partnership on Disability (NCPD) for a two day training.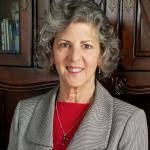 Charleen Katra, Executive Director of the National Catholic Partnership on Disability (NCPD) since 2019. She previously served as an Associate Director of the Office of Evangelization and Catechesis for the Archdiocese of Galveston-Houston. For over twenty years her primary responsibility was directing the Ministry with Persons with Disabilities. She believes that hospitality and evangelization are the foundations of disability ministry which underscore Catholic social teaching regarding the dignity of the person. Charleen is the co-author of The Adaptive Teacher: Faith-Based Strategies to Reach and Teach Learners with Disabilities (Loyola Press, 2019) and the author of How to Talk to Children about People with Disabilities (Twenty-Third Publications, 2019). She has extensive experience in systematic and sacramental catechesis and has served as a national consultant, author, and speaker on the topic of inclusion for various Catholic publishers. Charleen is currently a member of the Loyola Press Speaker Corp. She holds a Bachelor's in Special/Elementary Education and a Master's in Pastoral Studies.
NCPD Mission Statement
Rooted in Gospel values that affirm the dignity of every person, the National Catholic Partnership on Disability (NCPD) works collaboratively to ensure meaningful participation of people with disabilities in all aspects of the life of the Church and society.
NCPD promotes this ever-evolving mission to renovate and sustain ministry to-and-with all people with disabilities and their family.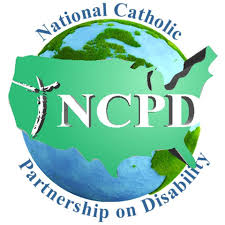 Click on link to visit NCPD website→: https://ncpd.org/
Promoting the Meaningful Participation
of Persons with Disabilities in Church and Society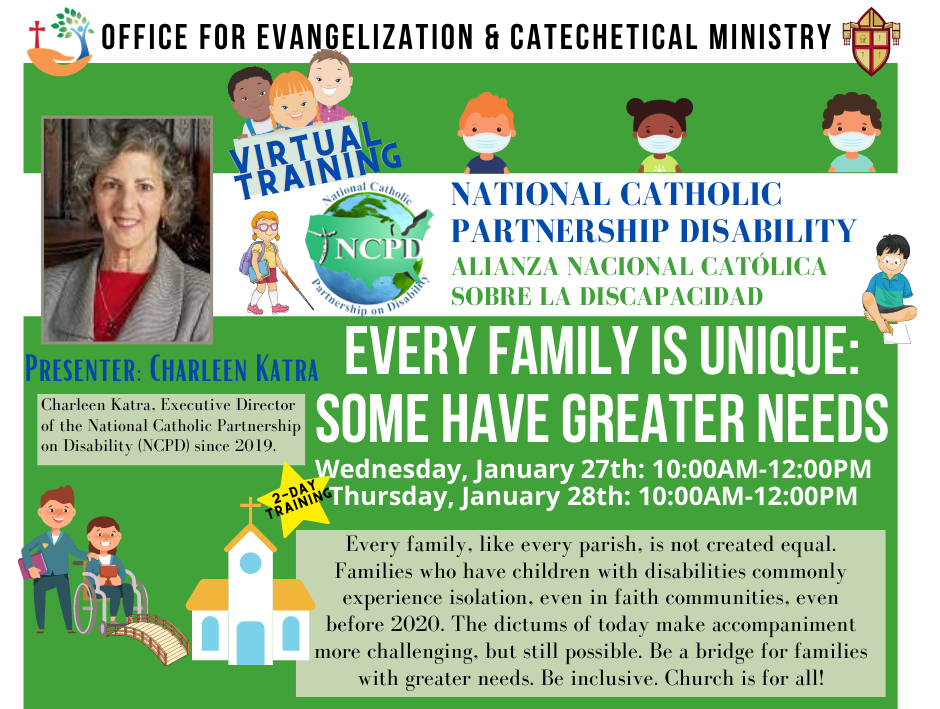 There is no charge for this virtual training, but please register by January 26th. 4 renewal credit hours will be granted to those with current Catechetical Certification. For more information please contact Lupita Perez at 858-490-8232 or lperez@sdcatholic.org.
Please complete form below to register, a zoom link will be provided via email a day before the training event.