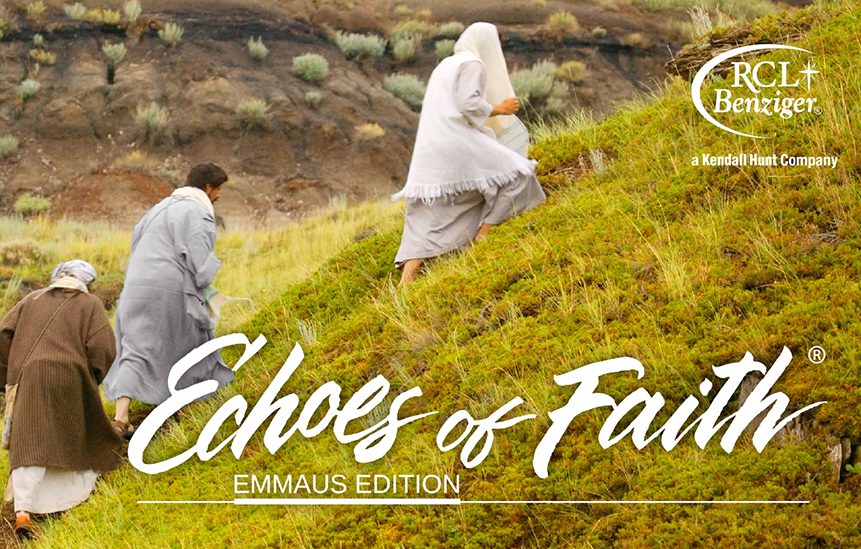 Join in for our Fall 2020 online course!
The Basic Catechist Formation Course is available in an online learning format through the Echoes of Faith program offered by RCL Benziger.  The non-refundable course fee is $75 per person.  The course is 12-weeks long and upon successful completion results in a California Catechist Certification sent at the end of the school-year in which the program is finished (July).
Echoes of Faith 3.0 is the most comprehensive Digital Learning Center available for catechist formation. The newly revised and fully interactive online design provides flexible learning and communication options for group members and leaders. Get complete access for one year with each paid subscription (individual or group) and start enjoying these features and benefits.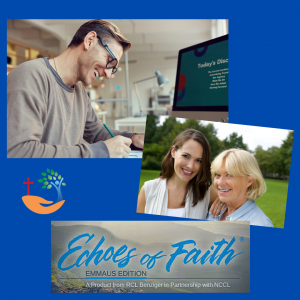 Formation and skills training on your schedule—work at your own pace
Fourteen modules that answer three essential questions new catechists ask: Who am I and what do I do? (Three Catechist Modules) What do I teach? (Five Theology Modules) How do I teach? (Six Methods Modules)
In-depth interviews by recognized experts in the catechetical field
New bonus interviews and enrichment articles to extend learning
Accessible on desktops, laptops, tablets, and mobile devices
To view flyer please click here: BCFC Online 09-29-20 registration flyer
The next online BCFC course begins September 29, 2020.  The registration deadline is 9/24/2020 (or when class is full, whichever comes first).
For more information or registration about the next Online Basic Catechist Formation Course offered by the Diocese of San Diego, please complete form below or email LPerez@sdcatholic.org