01/18/2022 - 01/19/2022
12:00 am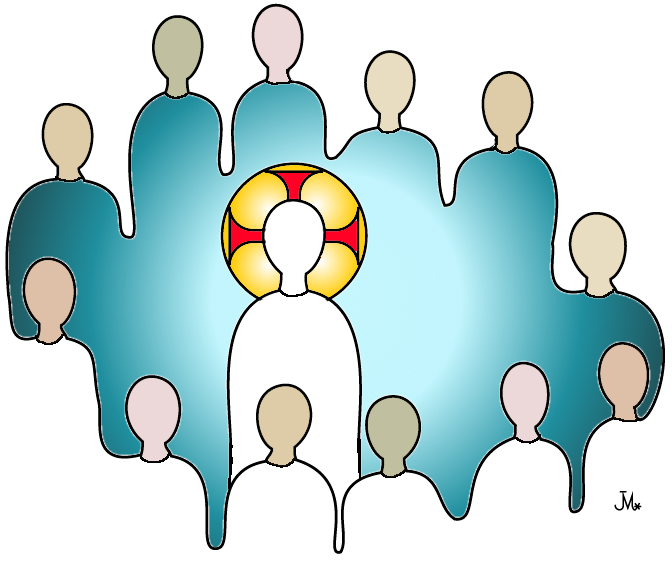 Calling all Catechists and Catholic School Teachers for our On-line Basic Catechist Certification Course!
Echoes of Faith Emmaus Edition 
Walk with Jesus as you accompany others on a journey that echoes faith in Christ.
Echoes of Faith Emmaus Edition leads catechists through comprehensive formation helping them to grow in their understanding of Church teachings, the role of the catechist, and methodology.
NEW Learning Design Inspired by the Emmaus story
Multi-tiered Platform for Diocesan & Parish Leadership
NEW Easy-to-Use Interface for Progress Tracking
NEW and Classic Videos to Inspire Catechists
The new Echoes of Faith catechist formation process has been inspired by the story of the Appearance on the Road to Emmaus (Luke 24:12-35). The learning design in this edition has been developed to help catechists enrich their relationship with Christ as His disciples.
We invite you to join us on a faith journey. Through reflection and prayer we are empowered to become witnesses of the Gospel message.
Cost $ 75.00
(Classes fill up, so register now!)
---
The Diocese of San Diego Online Basic Catechist Formation Course using "Echoes of Faith 3.0" website is a 12-week fully-online course that incorporates the elements of message, prayer, community and service.  It is an integrated program that contains doctrinal reflection, catechetical process, religious growth, and creative teaching.
Course Requirements:
Previous online learning experience is not required, however, since this is an online course, basic computer knowledge is needed.
You will require 4 to 5 hours of access to a computer and internet connection each week.
Each week you must be able to spend at least 4 to 5 hours of dedication and commitment to the course (the time will vary depending on your experience).
You must complete the assigned weekly module, respond to discussion board questions, and reply to two or more peers posts each week.
Completion of all 12 modules is required. No make-up sessions are offered in the on-line course.
You must pay the $75 enrollment fee. No refunds can be given.  Once we email you your personal online access code, you are actively enrolled.
This course is for new Catechetical certification only. You may not take this course to earn renewal credits towards certificate renewal.
In our Online BCFC course there are 12 modules to complete (one per week).  Each module has 4 to 6 segments and each segment has corresponding discussion questions in the Discussion Board.  The Assessment Test at the end of each module is not required; however, we strongly recommend that you do take these tests.  They are short and multiple choice and will allow you to evaluate what you have learned.  You must complete all modules, all segments in the modules and the corresponding Discussion Board questions on time and on the assigned week.  Also, you must reply to two or more peer posts in the discussion board for each module.  Use the Home Page to help you navigate the course and the Course Outline to view the assignments and due dates.
This course begins on ________1/18/2022_____________ and last for 12 weeks only.  Generally no extensions can be given.  There are no make-up sessions provided.  Please feel free to move ahead in the coursework, but please do not fall behind.  Understand that if you fall behind it can be difficult to catch up.  Note: Two consecutive missed due dates will cause you to be automatically dropped from the course, unless prior arrangements have been made with the instructors.  Finally, if you do choose to work ahead, we ask that in the appropriate weeks you go back and revisit the Discussion Board to participate in the discussions posted there and to complete your required replies to two or more peer posts each week.
We hope that your experience with this online learning format will provide you with the flexibility to accomplish the requirements for the course as well as the opportunity to engage with your fellow students and form a learning community.
When you have completed the course you should be more familiar with the general principles of theology and contemporary teaching techniques in the area of religion.  You should also have a sense of your own spiritual growth and an increase in your ability/knowledge to communicate the Good News.  From this course you will gain practical knowledge through the discussions posted online, and you will develop an appreciation for the integral relationships between life experience, doctrine, and the response to faith.  Lastly, upon successful completion, you will have earned a 3-year or 1 year California Basic Catechist Certificate!  This certificate is usually mailed to your parish director or school principal before the end of the academic-year in which you completed the course.
This course finishes in Spring of 2022, therefore your completion certificate will be mailed by or before June or July of 2022.
Registration process: Complete the basic registration and on-line payment process below: