01/16/2021
9:00 am - 12:30 pm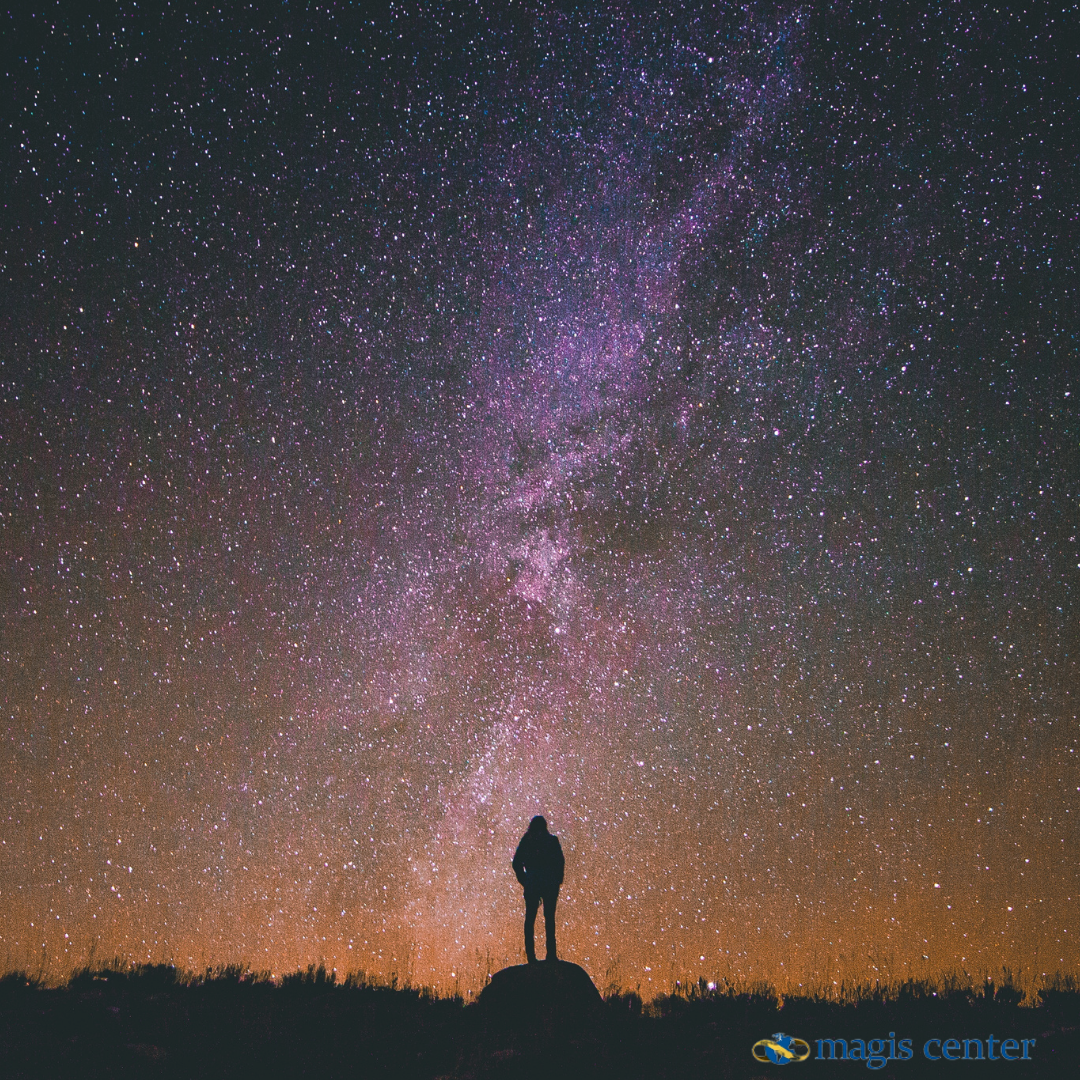 Our first VIRTUAL Spring Forward coming to your very own screens!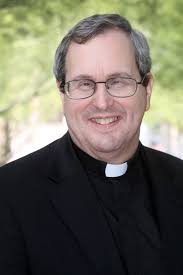 Join us this coming new year 2021 for our mid-year conference with special guest speaker Fr. Robert Spitzer, SJ, Ph.D
Fr. Spitzer was President of Gonzaga University from 1998 to 2009. While president, he significantly increased the programs and curricula in faith, ethics, service, and leadership, and led the efforts to build 20 new facilities, increased the student population by 75%, and raised more than $200 million for scholarships and capital projects.
He has made many TV appearances including: Larry King Live (debating Stephen Hawking and Leonard Mlodinow), the Today Show (debating on the topic of active euthanasia), The History Channel in "God and The Universe," a multiple part PBS series "Closer to the Truth," and the Hugh Hewitt Show. Currently appearing weekly on EWTN in "Father Spitzer's Universe".
Fr. Robert Spitzer, S.J., Ph.D., the President and co-founder of Magis, is a Catholic Priest in the Society of Jesus and former President of Gonzaga University. The Magis Center provides comprehensive and systematic responses to restore, reconstruct, and revitalize belief in God, the transcendent dignity of every person, the significance of virtue, the higher levels of happiness, love, and freedom, and the real presence of Jesus Christ.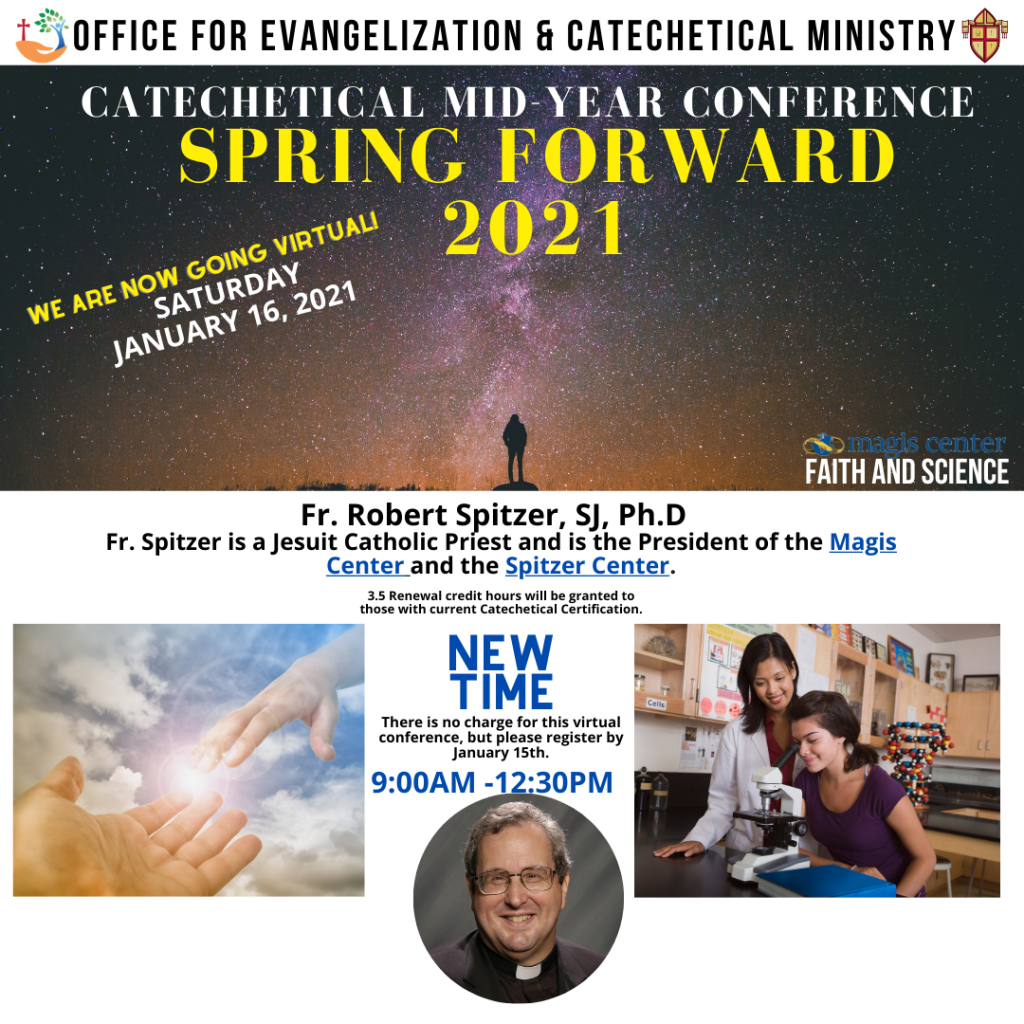 Registration for the ZOOM presentation is now closed but you all are welcome to join us on Facebook Live. 
Please join us this Saturday, January 16th, from 9 AM until 12:30 PM on our Facebook Live page at www.facebook.com/sddisciples 
*For Catechists/Teachers wanting to obtain Catechetical Renewal Hours, please fill in your information below: