New Advanced "Tessera" Certificate program available this 2019!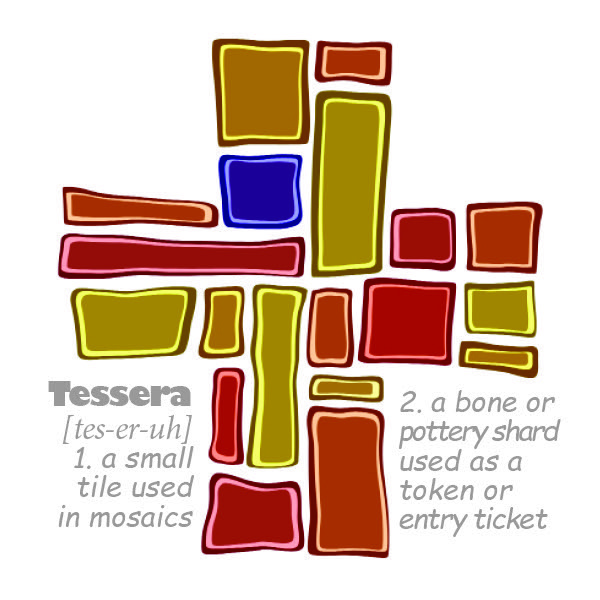 A new mark of achievement in diocesan ministry formation, the tessera, will be offered by the Office for Evangelization and Catechsis with the San Diego Diocesan Institute beginning in 2019.
"Tessera means both 'entry pass' and 'mosaic tile' in Italian," said Bernadeane Carr, director of the Diocesan Institute. "The tessera in Catechetical Ministry will mark an intermediate level of catechetical ministry, which is the entrance to greater leadership and requires a significant component of formation."
Completing a tessera means the volunteer has more training than the Basic Catechist course, but not as much formation as required to become a Master Catechist.
The tessera identifies a common level of participation by volunteer catechists, who are not the point person in charge but an active, committed member of a parish catechetical team, for example, in RCIA or children's catechesis.
"The tessera serves as an 'advanced certificate' program targeted for anyone who is desiring to grow in their knowledge of the faith," said María Olivia Galván, director of the diocesan Office for Evangelization and Catechesis.
Analogous to completing an associate degree toward evenutal completion of a bachelor's, those who complete a tessera can use it as the foundation for later completion of a full certificate. A full diocesan certificate in any area of ministry generally requires three years to complete.
"The reason for establishing the tessera benchmark is to enable students to manage their formation in smaller blocks," said Carr. "Today, more volunteers are able to commit to 18 months of formation than three years in one stretch."
"As an 'advanced step', the tessera is the mid-point for the diocesan catechetical certificate program, "noted Galván "Its 120-hour track provides foundational formation that will equip adult learners to work towards a certificate or specialization," she pointed out.
The tessera for Catechetical Ministry requires courses on the Catechism, the Local Church, the Old Testament, New Testament, and Christian Morality, plus participation in one or more retreat experiences. It can be completed in 15 months if one attends class once a week.
"The Tessera serves as a practical way for adults to continue their formation after the basic catechist course," said Galván. "As part of an ongoing discernment process, it takes adult faith formation further."
The tessera for Catechetical Ministry can also serve as the foundation for several ministry certificates, since its courses are required of nearly all certificates.
"Even someone uncertain of which area of ministry they'd like to focus on can work on a tessera, before aiming at a specific parish role," Carr noted.
Though the first tessera is geared especially for catechists, future developments may provide similar tesserae in liturgy, youth, detention and pro-life ministries.
For more information about the Diocesan Institute courses, certificates and the new tessera, contact the Diocesan Institute: bcarr@sdcatholic.org or 858-490-8210, or the Office for Evangelization and Catechesis: mgalvan@sdcatholic.org or 858-490-8230.
OECM News