Meet our New Cristo Rey Student Intern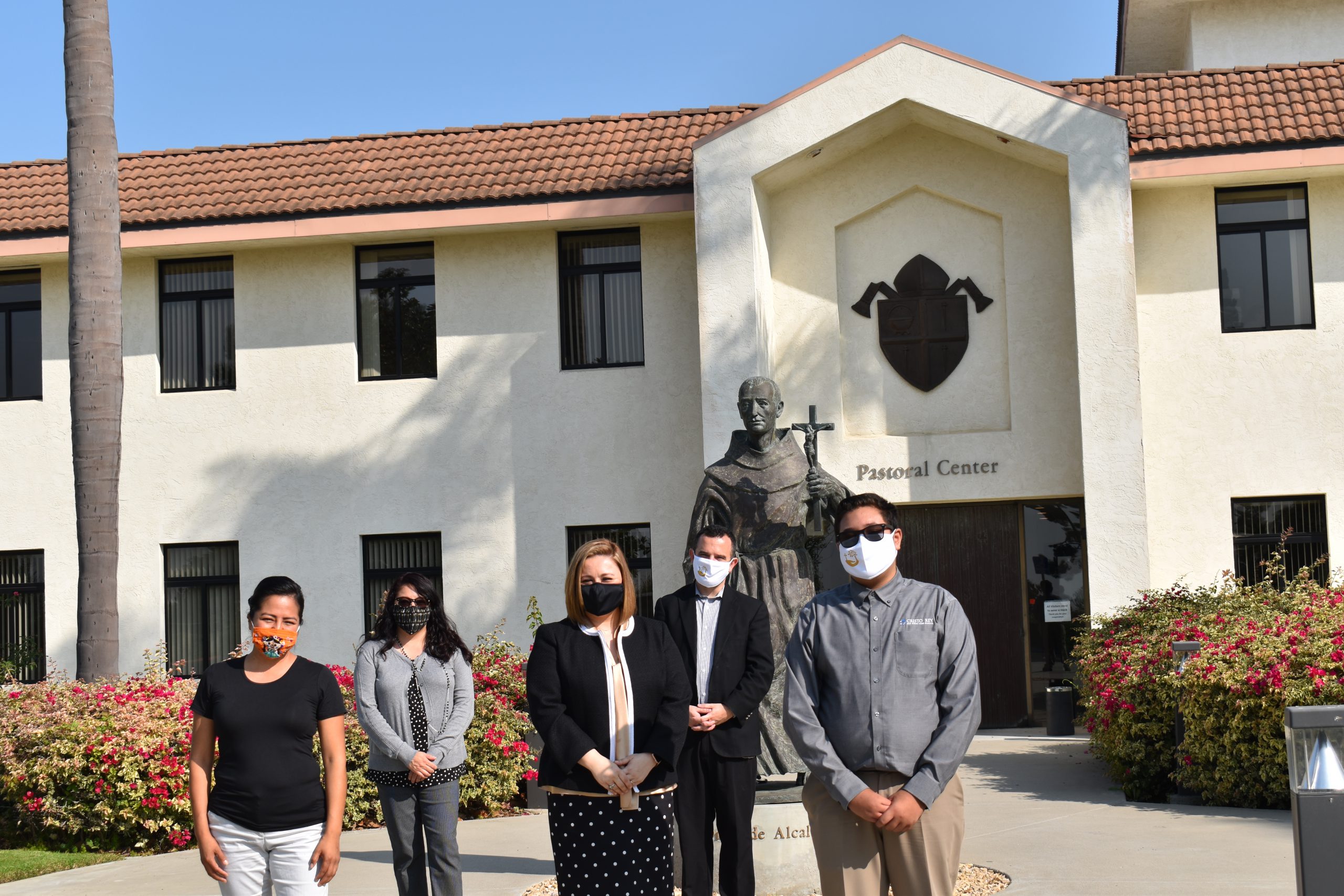 Did you know…There is a new Catholic High School in town?  Cristo Rey San Diego High School, located on the campus of St. Jude Shrine of the West in San Diego follows the Jesuit work study model for all its students, providing them with a unique corporate work study program as an innovative model of education that gives students a college-preparatory education while earning work experience in a corporate setting.
The Diocese of San Diego is one of the corporate partners with Cristo Rey San Diego and this year, we are blessed to welcome four new students to the Pastoral Center. The Office for Evangelization and Catechetical Ministry welcomed one new intern! Axel Presa-Hernandez will be spending one day a week as part of his work study program with our department.
Please help us welcome Axel! See his message below.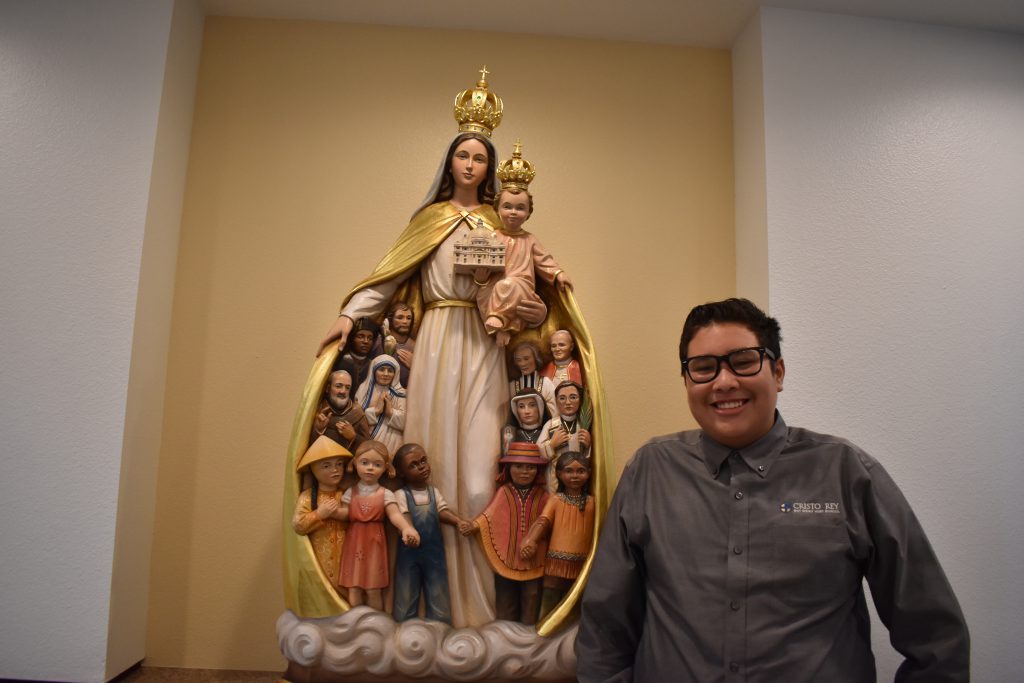 Hi, my name is Axel Presa-Hernandez and I'm 14 years old. I was born in the city of San Diego and I come from Cristo Rey High School. Cristo Rey is a new high school in San Diego C.A. and is something exciting because me and my colleagues are the founding class of this school and that makes me very nervous because we are the founding class and we have to be an example to follow.
I chose this high school because it was something new and I wanted to help them to help CRHS grow and become bigger. This high school teaches us something that the others do not. It is hard work because at this high school we only go to school four days a week and one day we go to work as interns at our work assignments. Is something very good because it gives us experience for the future and that helps us to know what we are good at and be able to choose our careers. A bonus is that this prepares us to be independent and not have to depend on someone all the time.
I am excited to work in the office for Evangelization and Catechetical Ministry because here I can get experience for future office jobs and thus be able to know how everything works. I will have a better chance of being able to get an office job because of the experience that I am getting here and from the help of my co-workers.
~~~~~~~~~~~~~~~~~~~~~~~~~~~
Hola, mi nombre es Axel Presa-Hernandez, tengo 14 años, nací en la ciudad de San Diego y vengo de la escuela secundaria Cristo Rey. Cristo Rey es una secundaria de San Diego C.A. Es algo emocionante porque mis compañeros y yo somos la clase fundadora de esta escuela y eso me pone muy nervioso porque tenemos que ser un ejemplo a seguir.
Elegí esta escuela secundaria porque era algo nuevo y quería ayudarlos a crecer y ser algo grande. En esta escuela secundaria nos enseña algo que las demás no. Es trabajo duro porque en esta secundaria solo vamos a la escuela 4 días a la semana y un día vamos a trabajar como aprendices en el lugar que nos han asignado. Eso es algo muy bueno, porque nos da experiencia para el futuro y eso nos ayuda a saber cuáles son nuestras habilidades para poder escoger una carrera. Una ventaja es que esto nos prepara para ser independientes y no tener que depender de alguien todo el tiempo.
Estoy emocionado de trabajar en la oficina para el Ministro de Evangelización y Catequesis porque aquí yo puedo obtener experiencia para futuros trabajos en oficinas y así poder saber cómo funciona todo. Yo tendré mejores oportunidades de poder conseguir trabajo en oficina por la experiencia que he conseguido con la ayuda de mis compañeros de trabajo.
Para aprender más sobre el modelo Jesuita de estudio y trabajo de la Preparatoria Cristo Rey San Diego, visiten su página en:
https://cristoreysandiego.org/
OECM News